Expanded Quest Content, New Armour, New Cosmetics and the UE5 Release Date Update
Hey Everyone!
We're here with our 2nd Major content update of the year and an update on the UE5 release date, we have added new scenes, new cosmetics, expanded an existing quest, gave more options in existing quests and more!
The Inquisition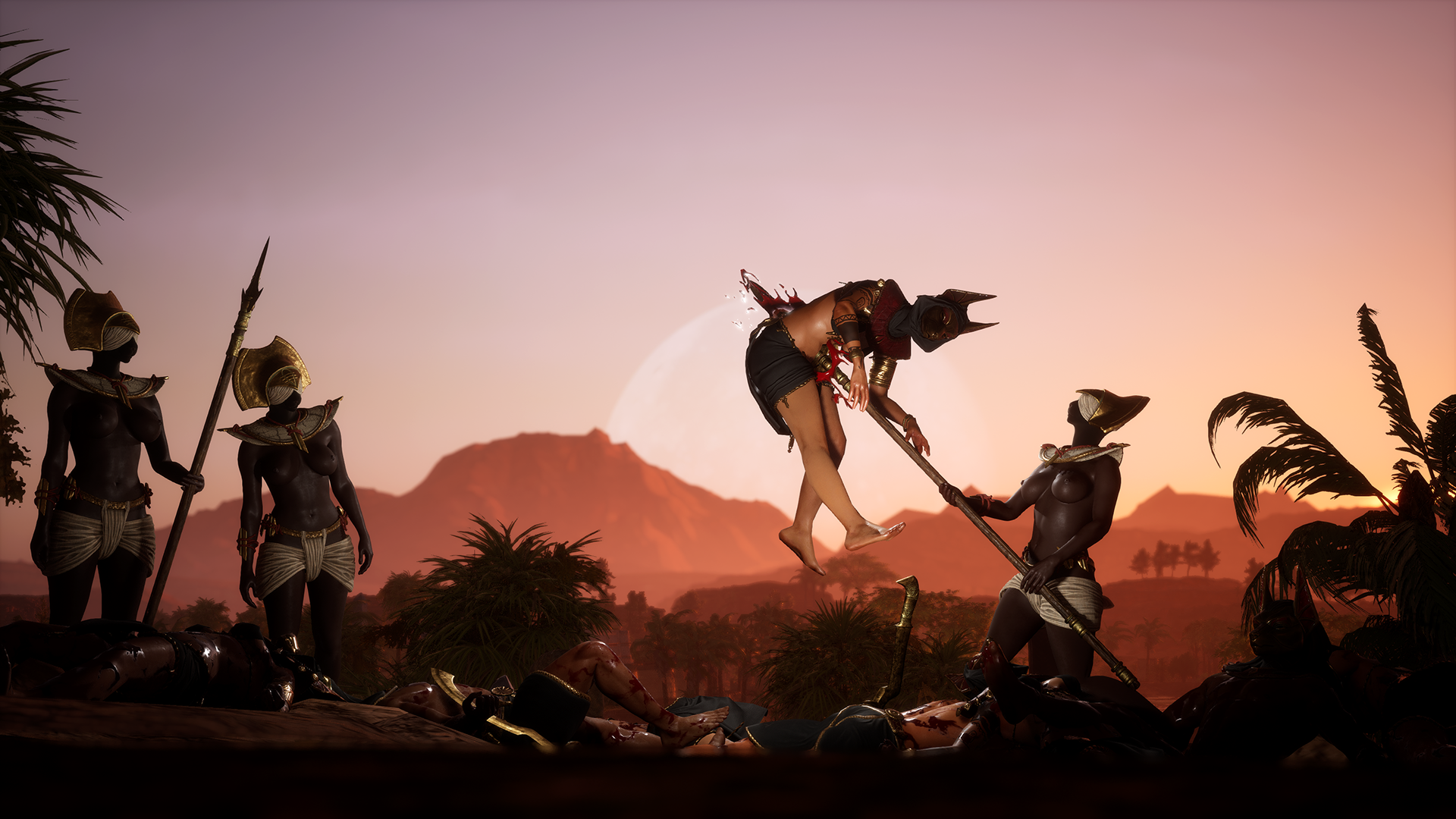 For this update we've finally revisited the artwork for a key boss and faction in the world; they've been left out in the cold for too long, and finally we've updated the Inquisitor of Bast, along with her trusty Zealots.
This means that there are impactful decisions to make at the end of her fight now. Spare the Inquisitor and take her captive, or kill her and obtain her armour. She is now potentially interactive in DSS scenes, should her devotion to the Inquisition crack in the face of her needs. She doesn't have a unique scene right now, but she's fully voice acted.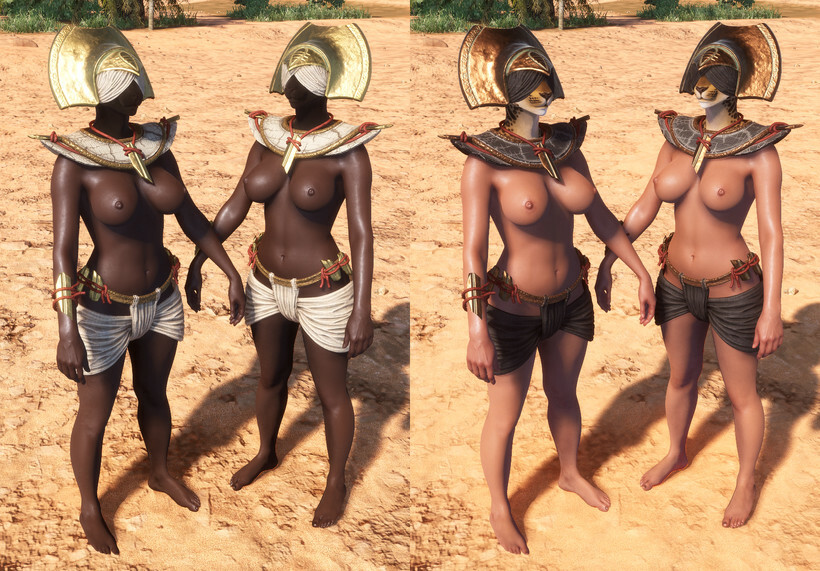 All the new gear is available in the colours of the Inquisitor (gold/white) and the Zealots (copper/grey). Only one of the planned head variants is currently in-game, however the other will be come in a future update once we're into the IOB questline.
New Footjob Scene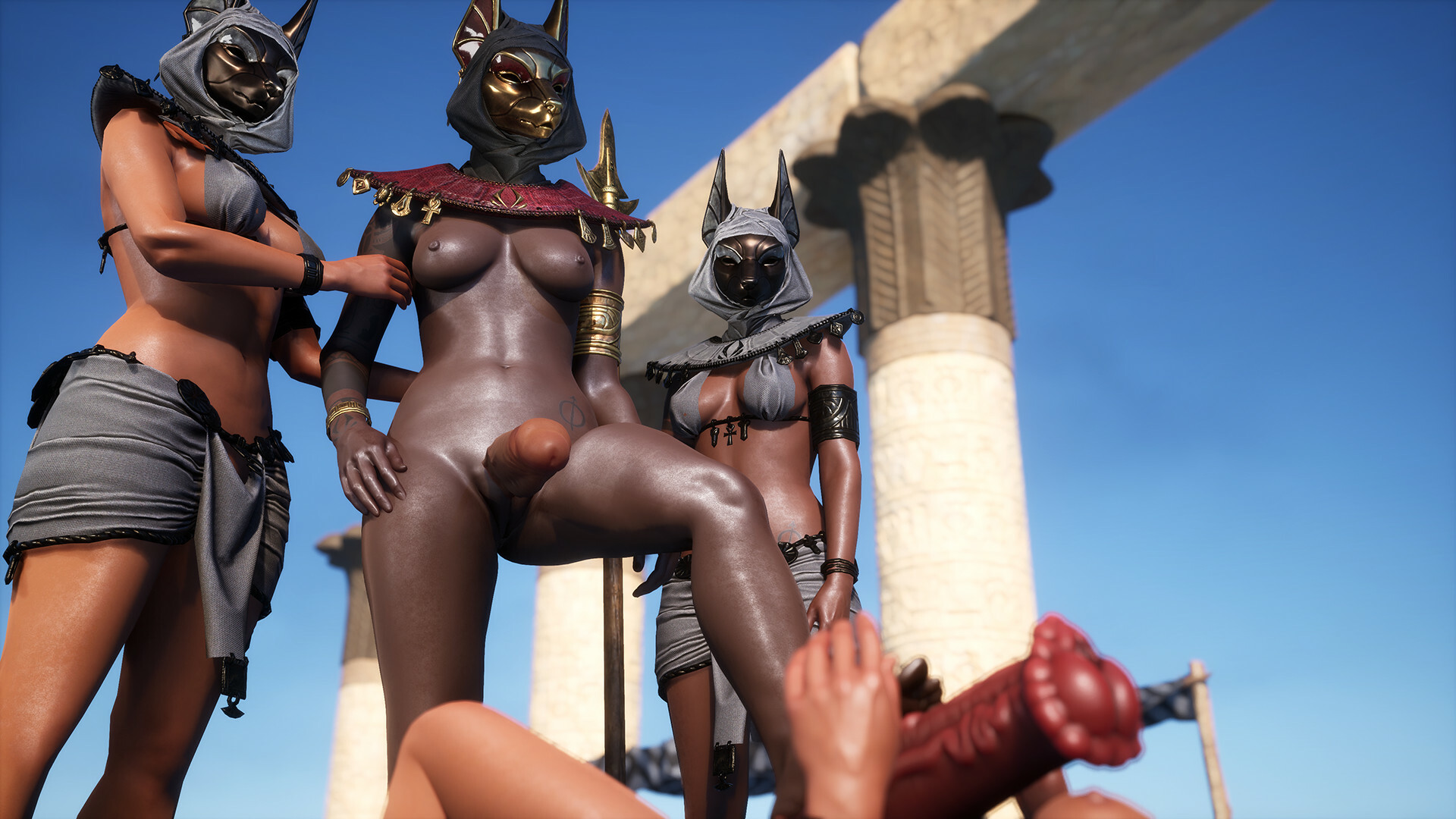 This update brings with it a scene for all our penis-equipped players; a first-pass foot-job scene. For now it's been both added to the general rotation of DSS scenes and also to another Adept at The Great Temple of Anubis.
Players are able to indulge in the graces of the Jackal god as one of his devout followers massages their member to completion.
Male Armour & Jackal Skins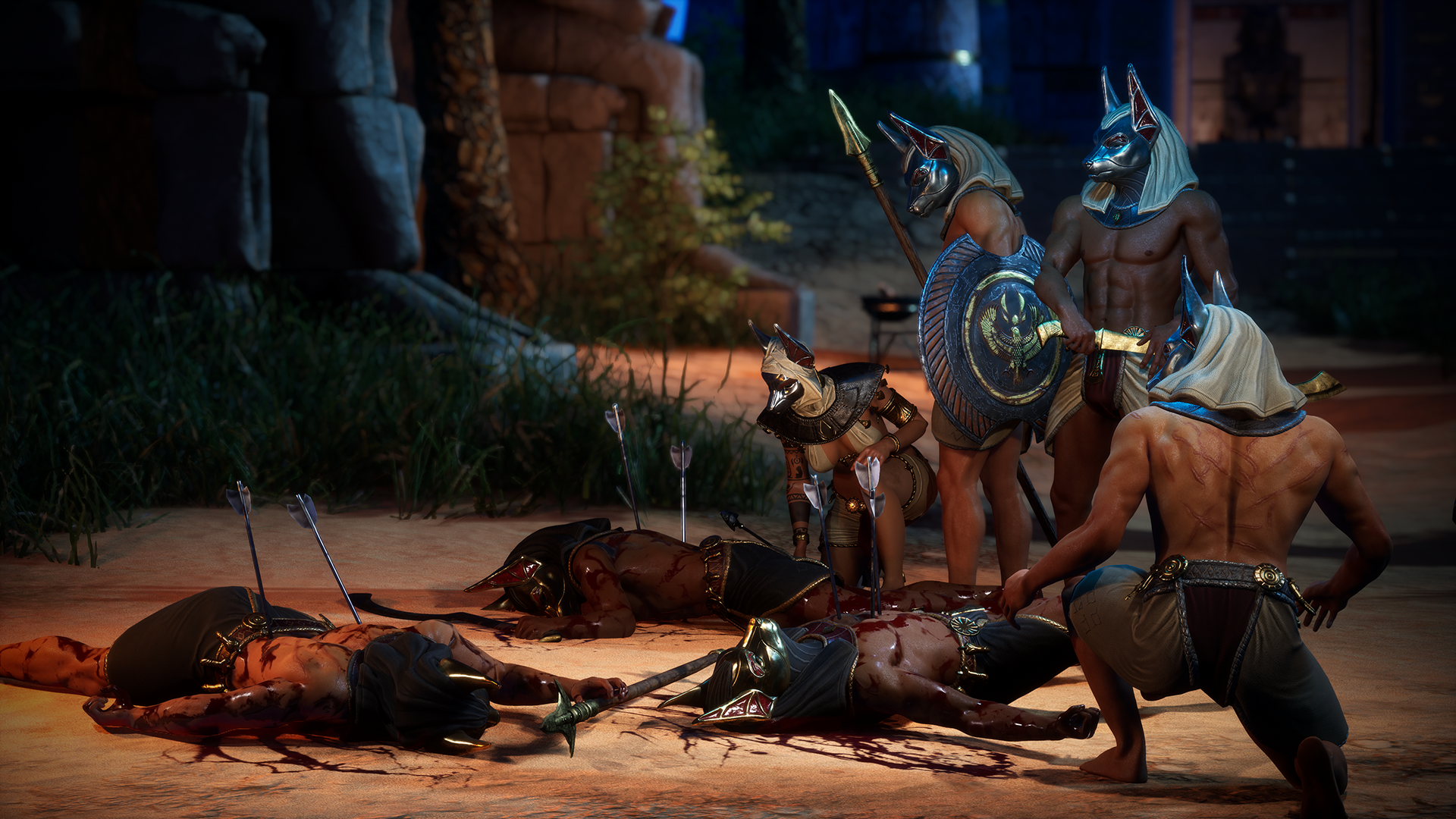 Finally male-bodied players are able to don the armour of an Anubite Warrior; there are four options to choose from (with female players also now gaining access to the grey Elite Guard variant).
As with the female variant, the head and skirt elements are separate and allow for mixing and matching to customise your look.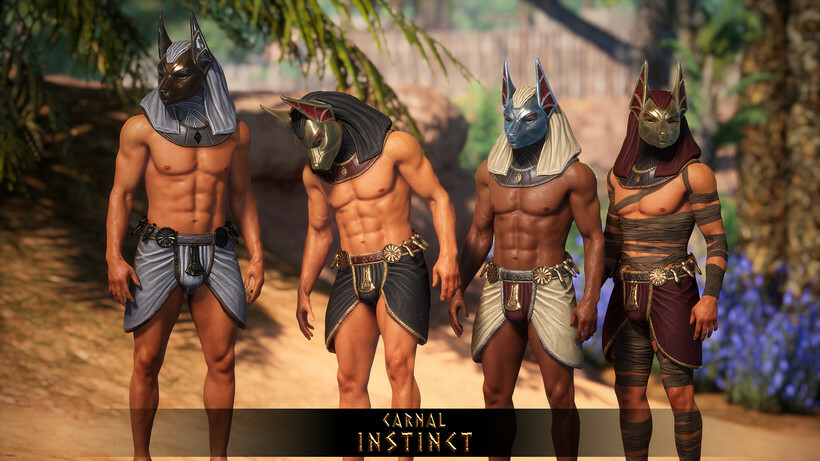 We've now added two new skins for the Male Jackal form; the Fennec skin is a male version of the existing Jackal skin, however the Painted Lyca is currently exclusively for male players.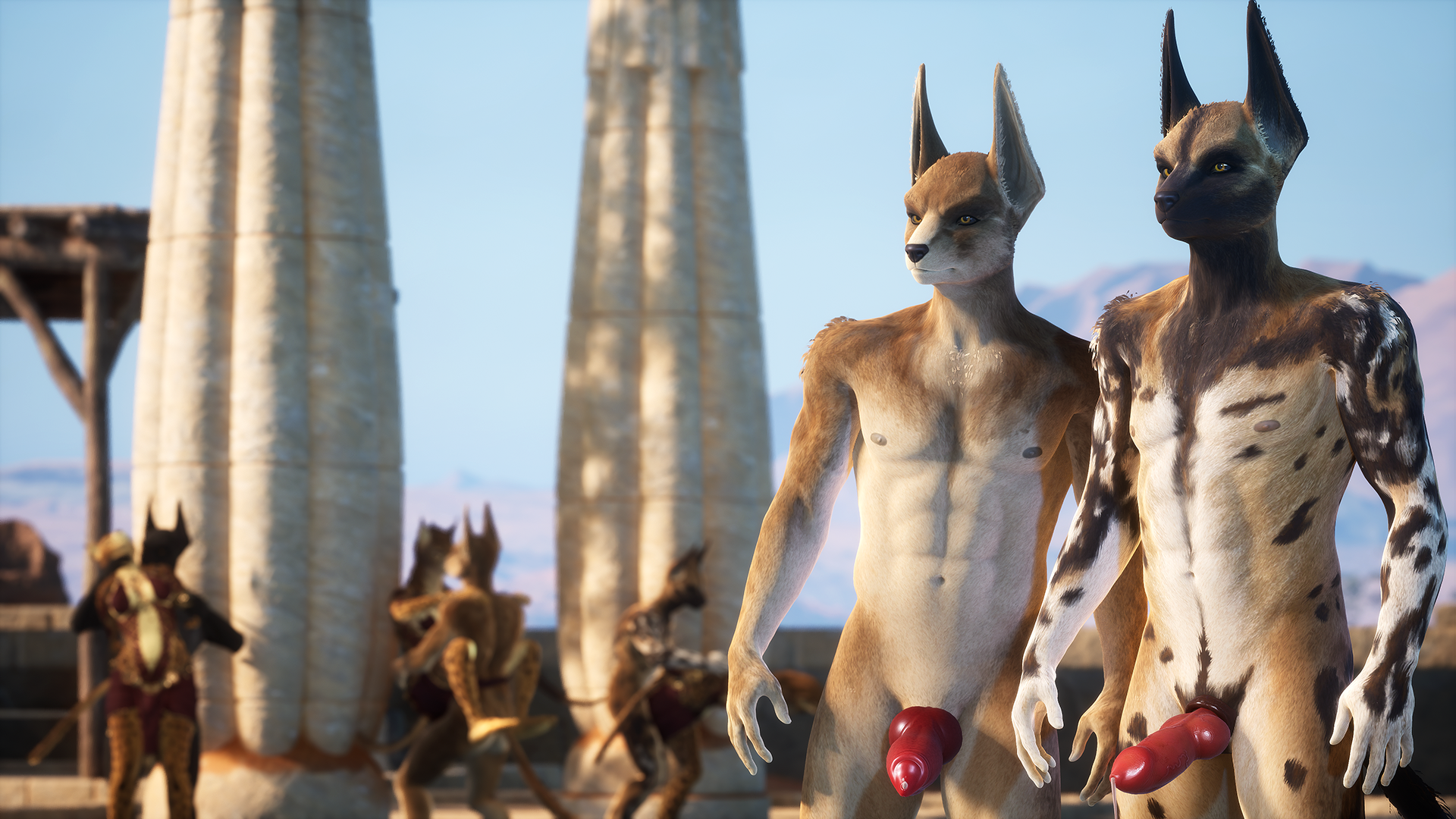 Female Cosmetics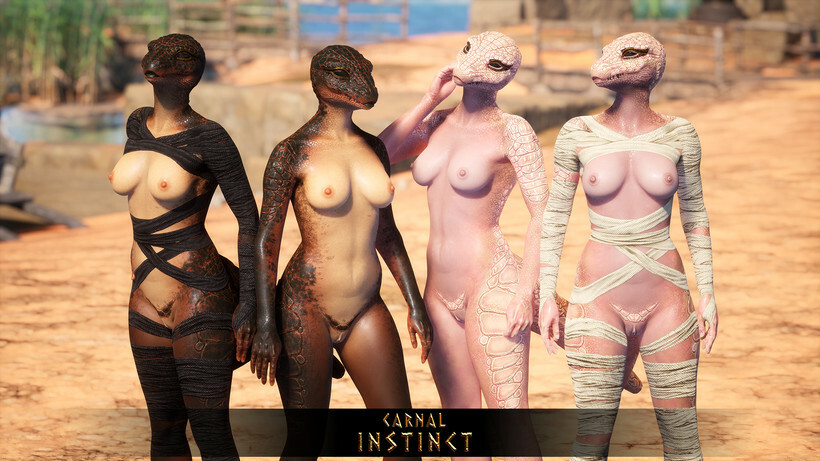 We've also rounded out our array of reptile skins with the addition of the Deathmarsh and Albino Crocodile options. Though it'll be a while before you meet Nepthys' handmaidens in-game, we thought you should have the chance to get your hands on them sooner rather than later.
General Bugfixes/Updates
This release also has some quality of life bug fixes to DSS, some NPCs around the world have some texturing issues fixed and the Scribe from Blood Script now has a DSS Scene enabled.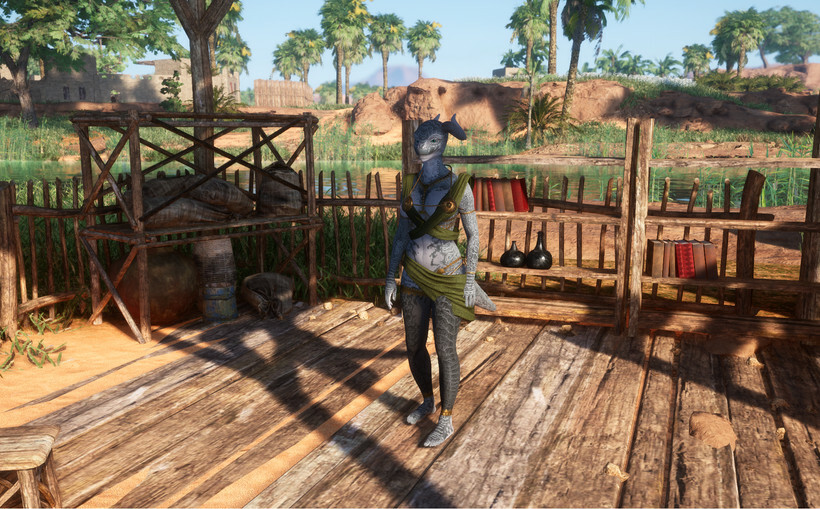 UE5 Release Date
We had initially hoped we'd complete the move to UE5 within June, however there were a few more bumps in the road than we anticipated and that date has slipped a little. We're not greatly behind schedule however, so we're now at the point that we're able to confidently put a firm date on the Steam release of Carnal Instinct:
The Unreal Engine 5 version of the game will go live on an opt-in Steam beta branch on 31st July 2023.

This we everyone will continue to have both versions of the game available until UE5 reaches content parity with UE4, and then we can make UE5 as the main branch of the game and the UE4 version will be moved to a Beta Branch.
We will be releasing a UE5 update development blog in a couple of weeks to share with you what we've been working on and what to expect.
As always, thank you everyone for your support and we hope you enjoy the new content, we're really excited to share with you all of our hard work.
Team Carnal Instinct